---
MISSION
The road to reconciliation that is based on the 20th – century history is shown only to those who have reconciled with their own past.
Shared Narrative is one of the possible directions to reconciliation that requires each participant to leave behind one's own biases and prejudices.
Taking this path means going toward the past from which we can learn something for our future.
PhD. Darko Gavrilovic,
Director of CHDR
---
HISTORY
Salzburg meeting for the Scholars Initiative and Institute for Historical Justice and Reconciliation.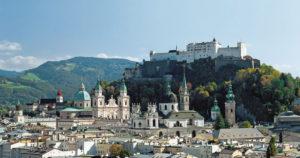 On July, 2007, in Salzburg's historic Schloss Leopoldskron, scholars from region of ex – Yugoslavia and representatives of the Institute for Historical Justice and Reconciliation (IHJR) met to discuss strategies and goals for the future development of this academic collaboration.
---
STEERING COMITTEE
The Steering Committee will coordinate all aspects of work inside and outside of the project. We will be in contact with other members of the project and lead their work. The members of the Steering Committee will be in touch with all participants by phone, e-mail and fax. The Steering Committee will also serve as the supervising editors for the texts published by the Journal of CHDR. They have to give remarks and to help writers to improve their texts.
---